Hunter Bevan is a family-run, leading creative marketing agency, offering specific services to global medical equipment suppliers, medical tourism organisations, hospitals, clinics and medical charities to help them promote their treatments, products and services to UK, European and global clients.
In our experience of these sectors, marketing materials can often focus on the features and benefits of products, treatments and facilities – but don't 'sell the full experience' to the prospective patient or the clinician. If you do not take cultural differences into account, and use colours, language and imagery that do not appeal to the target market, you may be discouraging the prospective customer or patient from making an enquiry, no matter how good the product, facilities or treatment may be.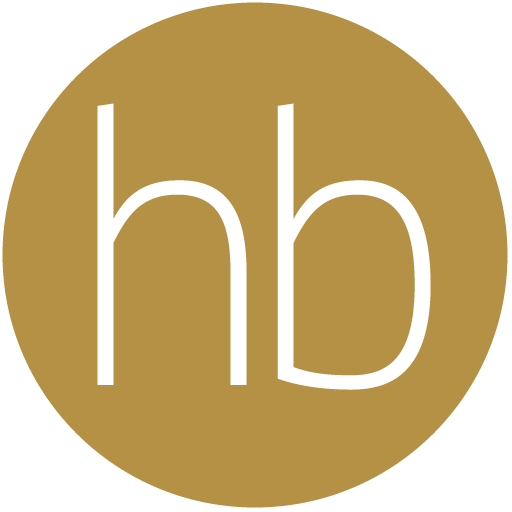 If you're targeting a global, European or Western audience, having your marketing materials, packaging and digital marketing designed in the UK can make a big difference to how your product or service is perceived. We also host clients' websites in European hubs to target European audiences – which can help with your targeted search engine optimisation to local markets.
We specialise in the localisation of marketing leaflets, brochures, packaging, exhibition graphics and digital communications to your target audiences.
We help to ensure that you are conveying the right messages to your target markets, to convert enquiries into paying customers and patients, whether for a high value piece of equipment, consumable products, pharmaceuticals, or elective surgery, cosmetic treatments or encouraging investment in research or for charity donations.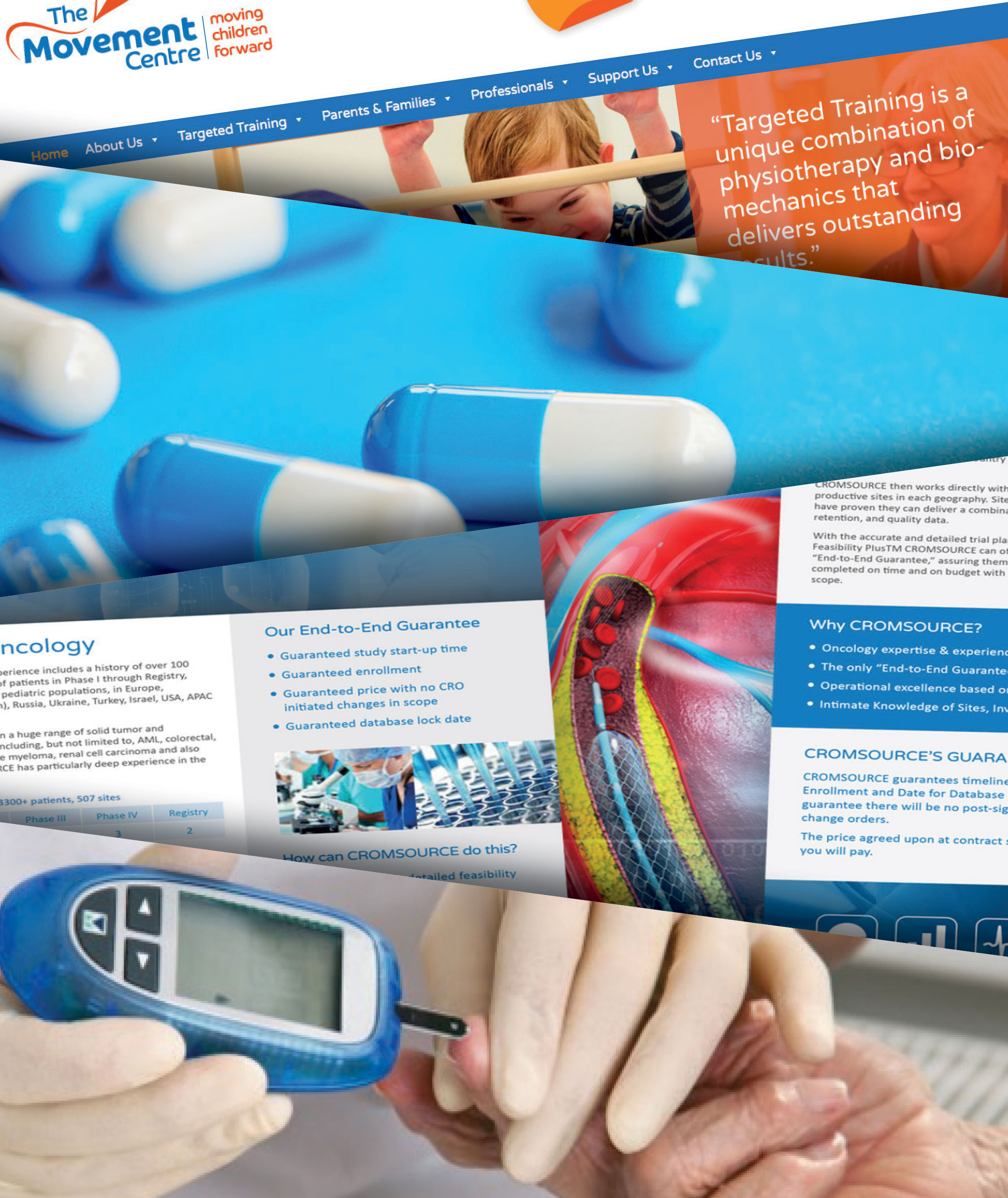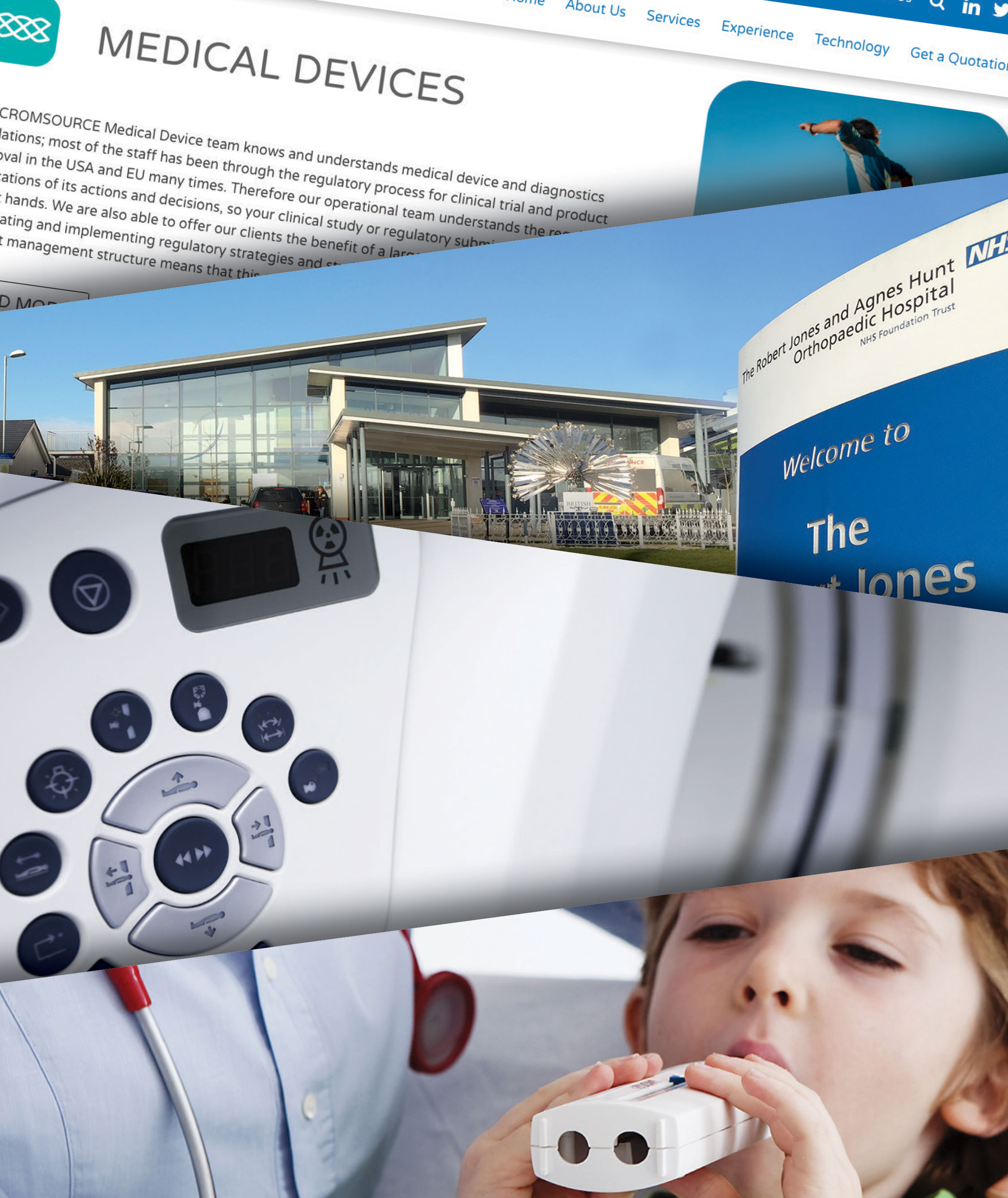 Our in-house creative and marketing team's extensive experience in marketing a wide range of market sectors, including many technology and science-led organisations, as well as our work in the medical, scientific, pharma, leisure and tourism sectors, means that we will develop original and creative concepts to make your marketing stand out from the competition – and deliver results. We also have a wide network of consultants who work with us on a project basis to bring their experience in specific market sectors and geographical regions to your marketing.
We are based centrally in the United Kingdom, with excellent links by air to major global cities, and by rail to London and other major UK cities. Much of our work is carried out remotely by email, Skype and video conference, with files being shared globally in seconds. We are responsive, agile and focus on customer service and building long term relationships with our clients.

Our team look forward to working with you on your next project.
Find out how we can help achieve your marketing goals – send us details of your project or marketing issues and we'll get back to you with a proposal.